About Keiko
CASE1
Keiko alerts you immediately by buzzer, light, voice and e-mail, in case troubles on your network are detected.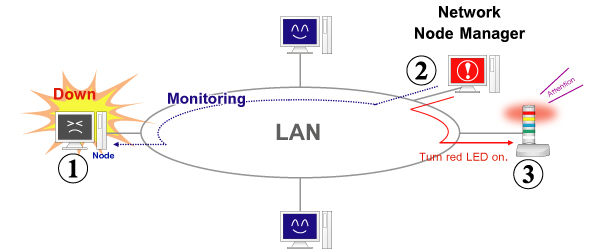 ①

Node : Down

②

Node Manager : Detects down, Sends command to Keiko

③

Keiko : Turns red LED on, Plays voice
CASE2
Keiko has a built-in monitoring function for networks and IT devices. Therefore you do not need any other network management software. Keiko alerts almost all troubles of network devices and/or connections by buzzer, light, voice or e-mail.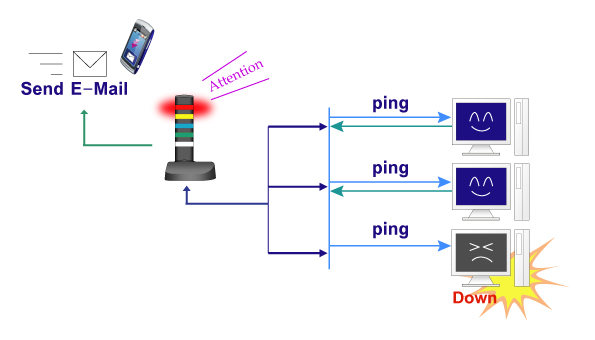 Let's start with Keiko!!


Equipped with a simple network monitoring function
Up to 20 nodes and 40 SNMP Traps

Light: On and 2 flashing patterns
Buzzer: 2 different patterns
Voice: 20 messages available
E-mail: 5 destinations
SNMP Trap: 40 traps

Controlable by external commands, using RSH, SMNP, TCP.

Enhances the features of your Network Management Software.
Alerting
Operation
Communication